Please note that this page is meant ONLY for Malaysian Doctors with a valid Medical Registration Number. Thank you.
Inflammatory Bowel Disease Part 3 - Managing Ulcerative Colitis in The Malaysian Setting
Presenter : Dr. Wong ZhiqinPosted in : Gastroenterology | Family Medicine | Inflammatory Bowel Disease

CPD Activity (1.0 credit)

About the Course
Malaysia's Online Academy for Inflammatory Bowel Disease (IBD)Course director: Prof. Dr. Ida Normiha Hilmi, Consultant Gastroenterologist.This informal learning academy provides a concise and holistic overview of IBD in six engaging modules.
Each module contains not more than 35 minutes of recording, with pre & post assessment questions and online resources for download.
The average course duration is 3 hours, so you may complete the whole thing in a week or pace yourself over a longer time span.
For participants who are joining the IBD Preceptorship Programme, it is recommended to complete the course beforehand.
Module 3: Managing Ulcerative Colitis
Upon completing this module, participants will have a better understanding in the following aspects:
Treatment algorithms and goals of therapy
The role and importance of biologics in UC management
Current treatment options and considerations in the local setting
Importance of endoscopic and histological surveillance for dysplasia in the management of UC
The Malaysian treatment algorithms for IBD can be obtained from:
Malaysian IBD Treatment Algorithms
This module is presented by
Dr. Wong Zhiqin
.This CPD activity is done in collaboration with the
Malaysian Society of Gastroenterology & Hepatology
; and
Johnson & Johnson Sdn Bhd
.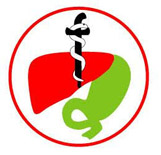 Instructions
Upon viewing the video and successfully completing the quiz in this module, you will be given 1 CPD point, that will be credited instantly in your MMA CPD account.To pass this module, get at least 4 out 5 questions correct.
---
About the Presenter

Dr. Wong Zhiqin


Consultant Gastroenterologist