Please note that this page is meant ONLY for Malaysian Doctors with a valid Medical Registration Number. Thank you.
Inflammatory Bowel Disease Part 1 - Diagnosis and Assessment of IBD
Presenters : Prof. Dr. Raja Affendi Raja Ali, Assoc. Prof. Dr. Isa Bin Mohamed Rose & Prof. Dr. Hamzaini Abdul HamidPosted in : Gastroenterology | Family Medicine | Inflammatory Bowel Disease

CPD Activity (1.0 credit)

About the Course
Malaysia's Online Academy for Inflammatory Bowel Disease (IBD)Course director: Prof. Dr. Ida Normiha Hilmi, Consultant Gastroenterologist.This informal learning academy provides a concise and holistic overview of IBD in six engaging modules.
Each module contains not more than 35 minutes of recording, with pre & post assessment questions and online resources for download.
The average course duration is 3 hours, so you may complete the whole thing in a week or pace yourself over a longer time span.
For participants who are joining the IBD Preceptorship Programme, it is recommended to complete the course beforehand.
Module 1: Diagnosis & Assessment of IBD
Upon completing this module, participants will have a better understanding of IBD in the following aspects:
Epidemiology, pathophysiology, and aetiology
Differential diagnosis
Clinical presentation
Laboratory, endoscopy, histopathology, and radiology findings
Additional resources can be found below:Prof. Dr. Raja Affendi Raja Ali
,
Assoc. Prof. Dr. Isa Bin Mohamed Rose
&
Prof. Dr. Hamzaini Abdul Hamid
; and was reviewed by
Dr. Pavitratha Puspanathan
, Consultant Histopathologist.This CPD activity is done in collaboration with the
Malaysian Society of Gastroenterology & Hepatology
; and
Johnson & Johnson Sdn Bhd
.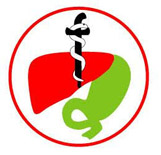 Instructions
Upon viewing the video and successfully completing the quiz in this module, you will be given 1 CPD point, that will be credited instantly in your MMA CPD account.To pass this module, get at least 4 out 5 questions correct.
---
About the Presenters

Prof. Dr. Raja Affendi Raja Ali


Consultant Gastroenterologist

Assoc. Prof. Dr. Isa Mohamed Rose


Consultant Histopathologist

Prof. Dr. Hamzaini Abdul Hamid


Consultant Radiologist